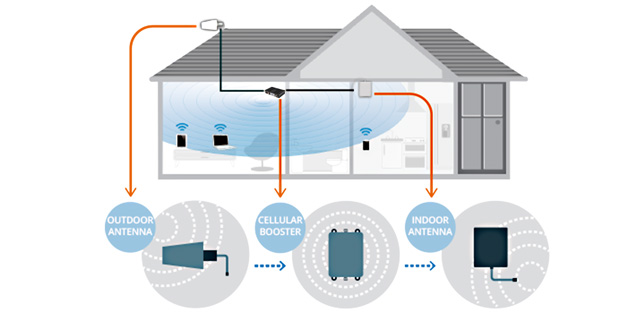 1.The Outdoor Antenna captures the cellular signal from the outside of your building and sends it into the Cellular Booster.

2.The Greetwin® Cellular Booster amplifies your signal and sends it to your Indoor Antenna.

3.The Indoor Antenna distributes your new strong signal in your troubled area, so you can enjoy crystal clear phone calls and lightning fast data speed.